Car rental Crete Holidays
For affordable and reliable car rental on Crete.

We would like to inform you abou the situation and the new rules after Lockdown on Crete (27/05/2021 Update):
Attention!!
Greece lift compulsory quarantine for travelers from the European Union and five other countries, provided they either receive two doses of coronavirus vaccine or have a negative PCR test at least 72 hours before their trip!
How you can arrive to Greece since 20.04.21?
-Travel Rules: Everyone Entering the country ( from 20/04/2021) must have a negatieve PCR test performed up to 72 hours prior their arrival or if they can prove they have been vaccinated with two doses of coronavirus vaccine.
-It is mandatory to fill a PLF form and have the QR code for those travelling from abroad, while starting from November 10th 2020. https://travel.gov.gr/#/form
---
Rules since 11 June:
-There is a Lockdown from 01.30-05.00 pm
-Masks must be used everywhere, for anyone over 4 years old. The only exceptions are passenger cars (for members of the same family / cohabitants / family members of the first grade) and sports activities
-Social distance (1,5 meters) must be maintained
-A total of up to four people (driver + three passengers) are allowed in both private vehicles and taxis. There are exceptions for families with young children, for people who need medical attention and for teachers and students in rural areas.
What is open at this moment?
-Tavernas, restaurants and pubs are currently only serving outside. There is a maximum number of 6 people per table.
-All stores, shopping malls and outlets
-Street markets
-Zoos, nature reserves, Archaeological places
-Museums
-Open air Cinemas
-Open theatres and open-air concerts, only for seated viewers
-Gyms and similar activities
-weddings, depending on epidemiological conditions
-restaurants and cafes can have music, depending on epidemiological conditions
---
-What is the goverment's plan for May 2021:
The Prime Minister, Kyriakos Mitsotakis made an announcement about the relaxation of the measures:
From 03.05.2021
->Hospitality establishments (cafes/restaurants/bars) will open outdoors
->The night time curfew will start at 23:00
-> Gymnasiums and the Primary Schools will reopen , with the same tactic of self-tests for students and teachers that has been used for the Lyceums.
-> Tourism will open ,for tourists who have been vaccinated or have a negative test
-> Greek citizens will be able to move to different prefectures
-> SMS to 13033 will be not longer needed to go out. Shops will be open without click away or click in shop.
->The night time curfew will start at 00:30
From the Holy Week
-> vaccination centres will take appointments for citizens of 30 years of age
---
-What is Open on Crete in April 2021:
Supermarkets, bakeries, butchers, fishmongers, other grocery stores, kiosks
Street markets.
Retail stores are reopening on Monday 5 April all around the country, with certain exceptions > more info below
Hair salons, nail salons, by appointment only
Open archaeological sites, for groups of up to three people or families (access only on foot or bicycle on weekdays, by any means of transport on weekends)
Tavernas, restaurants, cafes, only for deliveries and take-aways
Hospitals, doctors, health services, pharmacies
KTEO (Vehicle technical control services), by appointment only
Gas stations, car garages, repairs
Banks, post offices, courts
Cleaners (e.g. carpet cleaners)
Pet shops, veterinarians
Opticians, stores selling hearing aids
Mobile telephony businesses (selected services only)
Special schools
All other schools (kindergartens, primary schools, high schools), with online learning
Universities, with online learning
The following shops and services remain closed: Restaurants and cafes for seated customers, bars, museums, galleries, theatres, cinemas, gyms and similar activities, driving schools, ski centres, zoos, campsites.
-Weekends: Exercising is allowed in different municipalities in our Regional Unit. There is no limitation about distance from home or time taken.
-During the week: Exercising is allowed only on foot or by bicycle. There is no other limitation about either distance from home or time taken.
-Shopping on Crete: "Click-inside" or "click-away": To go shopping, you need to send an sms with your name and surname, to a new 5-digit number, 13032. We can only use this code once per day, and shopping time is limited to 3 hours. There is no paper form for retail shopping.
-SuperMarket is allowed during the day with SMS ''Code'' 2 name & surname & address to 13033. No time limit.
-Travelling between Regional Units in Greece for non-essential reasons is still not allowed. This includes travelling by ferry. There are only a few exceptions (essential reasons) why people can travel to another region.
---
Currently, Chania, Rethymno and Lassithi are listed as red zones, due to the dramatic increase of coronavirus cases. Both cities are currently in strict lockdown. Circulation is prohibited after 6pm, except from emergencies, and commercial shops only service by appointment.
The lockdown rules are summarized below for our incoming students:
- Circulation is prohibited from 09pm to 5am (except for special reasons, such as emergencies or walking a pet)
- Anyone leaving the house will have to carry a valid identification card or document with them, and send an SMS text message to 13033 in order to obtain permission to leave their homes during the lockdown.
The SMS to 13033 should be formatted as follows: X (one of the digits 1-6 corresponding to the activities below), name, surname, and address.
The six numbers you can use are:
1. Visit to a pharmacy or visit to a doctor if necessary (valid even after 21.00)
2. Visit to a supermarket or stores for essential supplies (not valid after 21.00)
3. Visit to a bank if e-banking transactions are not possible (not valid after 21.00)
4. Visit to people needing assistance or escorting children to and from school (not valid after 21.00)
5. Attending a funeral, as per the conditions provided by the law, or visiting children in case of divorced parents (not valid after 21.00).
6. Physical exercise outdoors up to two persons is allowed, while always keeping a 1.5-metre distance.
What is open?
Supermarkets, gorcery stores, kiosks, and the e-commerce section of retail stores.
Opticians and stores selling hearing aids will remain open, only by appointment. (Click away and click in shop (clothes- shoes))
Stores selling telecoms, computers, and phones will work through e-shops only.
Other stores remaining open include pharmacies, dry cleaners, kiosks (24 hours), gas stations, health, and veterinary service centers, pet shops, and open air markets.
---
Rules: 07/11/2020
As of Saturday, the whole country of Greece will be in grey Level-3 and "subject to special restrictions".
Being in grey status means that for the next three weeks:
– Wearing a mask is mandatory everywhere in public (indoors and outdoors).
– A 24-hour restriction on movement must be followed (exceptions per time zone apply).
– People are allowed to leave their homes only for specific reasons and must notify authorities by sending an SMS.
– Teleworking is mandatory for 50 percent of employees both in the public and private sectors.
– A number of businesses, including retail stores, bars, cafes and restaurants will remain closed.
Movement restrictions
A 24-hour restriction on movement has been imposed with exceptions. Outside movement is allowed only for specific reasons and by sending an SMS to the five-digit mobile phone service 13033.
What to write in the SMS: Option number/reason of movement (space) home address and send to 13033.
NOTE: In case movement is work-related, citizens must have identification on them in the form of an ID or a passport and a type A employer certificate (hard copy) or special self-employment certificate (hard copy) to present in case of inspection by authorities. The document (in Greek) can be obtained online from the website www.forma.gov.gr.
Citizens are allowed movement (with identification on them) outdoors only for the following reasons:
– To go and return from work during working hours (with a type A employer certificate, without sending an SMS)
– To go to a pharmacy or attending an appointment with a doctor (SMS – Option 1)
– To go to the supermarket if it is not possible for groceries to be delivered (SMS – Option 2)
– To go to a public service office with a scheduled appointment and to the bank strictly if online transactions are not possible (SMS – Option 3)
– To provide assistance to people in need or to accompany young students (minors) to/from school (SMS – Option 4)
– To go to a funeral under the conditions provided by law or if divorced/separated parents need to go outdoors for reasons concerning their child/children (SMS – Option 5)
– To exercise outdoors (jogging) or walk a pet, solitary or strictly in pairs and observing the necessary distance of 1.5 meters from one another (SMS – Option 6)
During night hours, movement (with identification) in Greece is allowed strictly for the following reasons:
– Work (with type A employer certificate, without sending an SMS)
– Health (SMS – Option 1)
– To exercise outdoors (close to permanent residence) and to walk a pet (SMS – Option 6)
Following are instructions for movement and information on which businesses and establishments will be operating and which will be closed for the next three weeks.
-How to get to the airport during lockdown
GTP Headlines contacted the Greek General Secretariat for Civil Protection and requested what documentation is needed (for reason of movement) by those wanting to go to the airport to catch a flight.
According to their answer, those traveling to airport must have their airline booking with them (printed or in mobile form) and a handwritten statement (signed by the traveler) stating the reason for movement.
NOTE: Individuals caught violating movement restrictions will face strict penalties which reach up to 300 euros.
-Transportation/travel rules
Travel by public transport, ferries, taxis and private cars:
Public transport: 65 percent capacity
Ferries: 65 percent capacity
Taxis: Only one passenger is allowed (a second person is allowed to accompany a passenger in need or small children)
Private cars: Only 2 people, including the driver, are allowed per private car (underaged children are excluded from the rule)
Travel by plane
Greece's airports will remain open to domestic and international travel, as well as the country's land borders, but restrictions will be in force. Press here for more information.
It is noted that travel between prefectures (domestic travel) is allowed only for:
– returning to permanent residence (proof of residence, such as the E1 tax return form, will be required)
– family reunification
– business reasons
– health reasons
-What that will remain open
Supermarkets and similar establishments (mini markets, bakeries, butcher shops)
– 1 person per 10 sq.m. (4 people 20-100 sq.m. and 1 person for every 10 sq.m. extra)
– All shopping carts and baskets must be frequently disinfected
– Operation until 20:30
– Weekend operation
Banks
Visits to banks are allowed only if specific transactions can not be made online.
Public services
Visits to public service offices are allowed only by appointment.
Hospitals and diagnostic centers
– Patients are allowed only one visitor / chaperone
– Limit of scheduled surgeries up to 80% (oncological and emergency cases are excluded from the restrictions)
Optical and hearing aid stores
Visits to optical and hearing aid stores are allowed only by appointment.
The following establishments will also remain open: dry cleaning stores, kiosks (24 hours), pharmacies, gas stations, veterinary services and pet shops
@source: https://news.gtp.gr/
-From 08 November travellers traveling by plane to Greece should consult a negative Covid-19 test on arrival. This PCR test must have been taken no later than 72 hours in advance. This also applies to travellers entering Greece through the country border.

-All travellers are obliged to complete their PLF (Passenger Locator Form) at least 24 hours before entering the country:
What are we going to do before every delivery?
The car will be disinfected before every delivery.
We are obligated to wear masks on delivery of every car!
the steering wheel, gearshift, parking brake and driver's seat will be covered with a cover that will be removed before the car is delivered.
For any question or advice please do not hesitate to contact us!
Wats app: (++)31-85 00 21 590
Email address: Myrto@crete-holidays.net
Stay Safe & See you soon!
** ''I consider each customer as a family member who deserves nothing but the best service'' -Tammy Toh
We have to wait until the Greek minister will announce a full plan over tourism in Greece, next week.
Tourism & transport: Commission's guidance: https://ec.europa.eu/commission/presscorner/detail/en/ip_20_854?fbclid=IwAR0iqAqap9oiXND7dvpCDcNlNbHT5GyONizQOWm5D8fkSEe6T-tRZQtjsCo
The weather is beautiful that's why all of Cretans are on the beautiful beaches around Crete & they enjoy ice-creams around the city if Heraklion as you can see on the following photos!
Can't wait to welcome you all!
Lets Stay safe and hope for the best!
We will be ready to welcome you with safety on Crete! (we hope on 15 June) 😉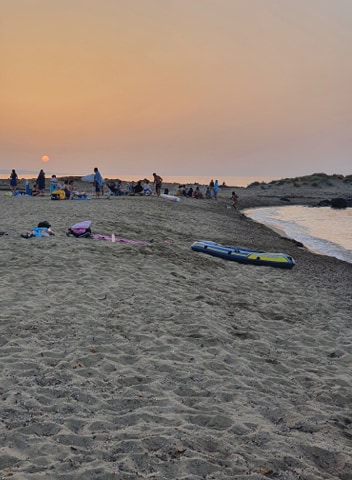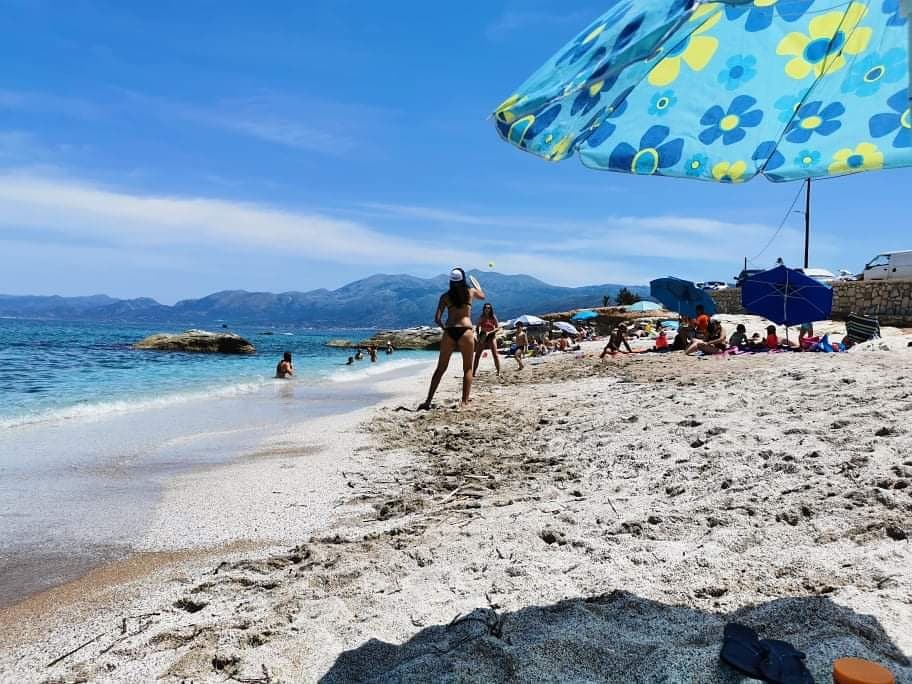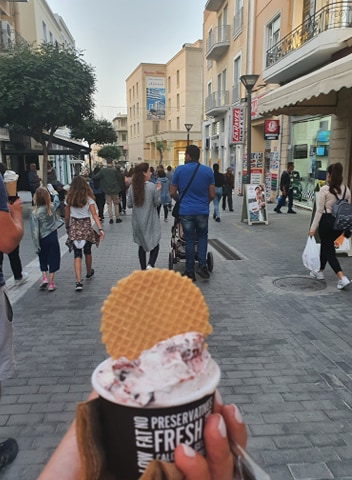 Hello to everybody from Crete (03/05/2020)!
In these extremely challenging times, I would like to share our heartfelt support and solidarity with you and your families. Also I would like to share with your all the information we have and how we live on Crete with the corona crisis & how is the situation now!
Me and my family live in Hersonissos & Ierapetra. We try to be calm and we stay home! We go for a walk by the sea and that is the most beautiful and calm thing we can do in quarantine! I will leave below for you some foto's! 😊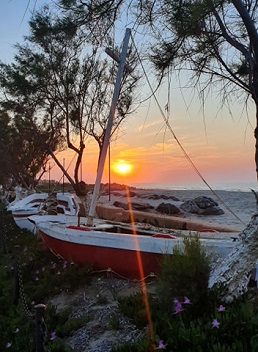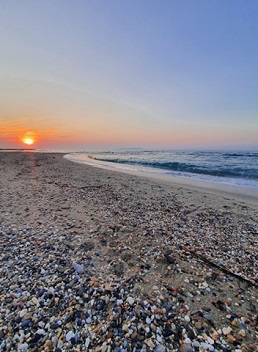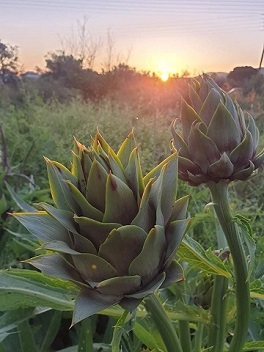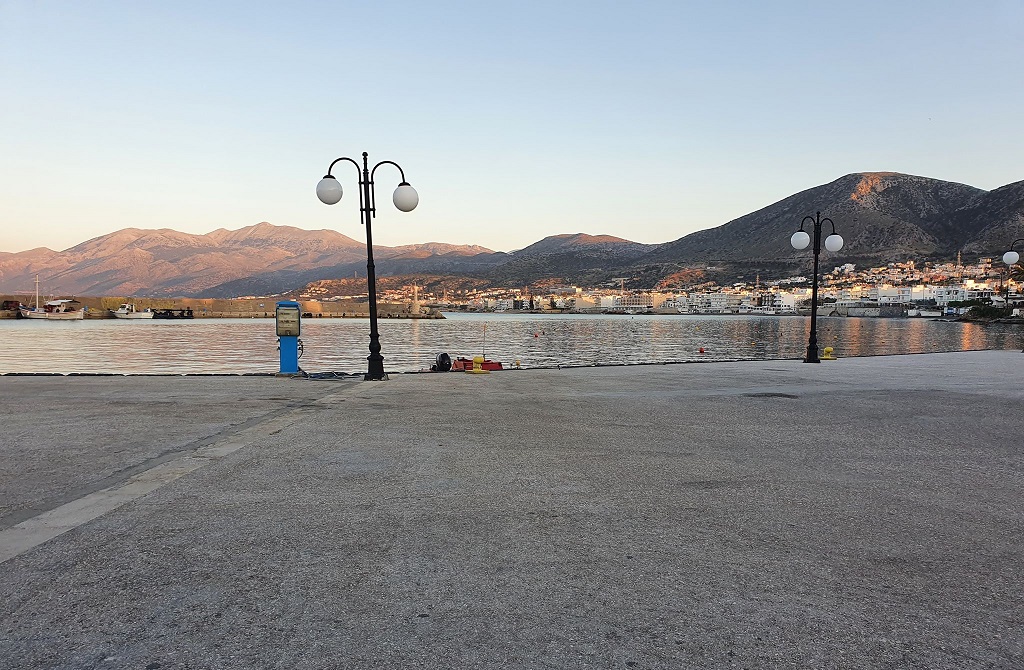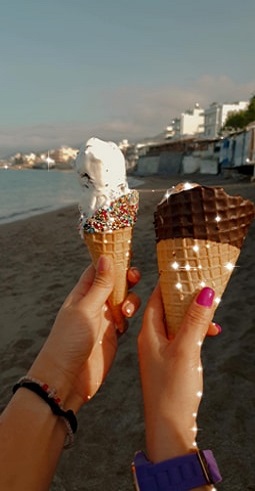 As governments around the world are implementing measures to contain this public health crisis, we have been taking strict precautions to protect everybody. On this time of the year we were supposed to be open! We feel really sad that we can not welcome you on Crete. But we hope that it will be again soon possible.
The public life of Crete has been significantly restricted, according to state regulations to slow down the spread of coronavirus, as is the case throughout Greece: At the moment, most shops, schools, universities and publicly accessible establishments remain closed, and the population is only allowed to leave home if there are good reasons. Hotels will also remain closed . All state hospitals, private clinics and the university hospital in Heraklion are on heightened alert. The movement of goods is not limited, and food supplies are provided without any problems.
We have not any new active case of Corona Virus on Crete for at least 20 days. There was not spread of the virus in the Cretan community. We had cases only with people they were travelling in other places & most of them outside of Greece.
4 of May the government will start slowly to open some shops, schools etc. Hope that the airlines will be able to fly soon and the hotels will open their doors also soon! 😊
It is difficult to watch Crete at this time of the year.
As you know on this time of the year everything would be open and tourists would be around the island and explore the beauties of Crete. Now everything is closed and everybody wish for the best!
As always, we would like to communicate openly and honestly with our clients: at the moment we do not know exactly how this unprecedented situation will affect your summer holiday. We are monitoring the situation closely and keeping close contact with the relevant authorities. We hope that the pandemic will be contained as soon as possible, that the measures ordered will be loosened and that things will return to normal as soon as possible.
However, what we definitely know is that the safety and health of our clients and employees is our highest priority. For this reason, we fully respect and support the measures ordered by the government, even though they mean massive financial pressure for us, as a tourism company. We consider these measures to be the only way for all of us, as healthy as possible, to emerge from this unprecedented crisis in a coordinated manner.
--For all bookings from 18/05/2020:
-All of our clients whose planned holidays from 18.05.2020 now have the opportunity to postpone their booking to another date until 31.12.2020
-if it is not possible to postpone your holiday, you have the possibility to cancel your booking free of charge. There are no cancellation fees for your booking! You can cancel your booking without fees up to 2 days upon your arrival.
--Hygiene & prevention measures to welcome you with safety when this will be possible again!
Crete Holidays & AutoTours follow predefined and established procedures to prevent infections and have increased their hygiene measures. To ensure the best possible level of precaution and prevention, we monitor the situation closely and maintain close contact with the relevant authorities.
Stay home & Stay healthy and we hope to see you this year as every year on Crete!
We miss you all and hope to see you soon!
Crete Holidays's & AutoTours's Family
Myrto, Anneke, Katerina, Maria, Apostolis
Also important to know:
Credit card not needed.
We have 15 years of experience.
We stand for no nonsence car rental.
One way rental is free of charge for 1 week or more.
We are operational 24 hours a day.
We also offer non smoking cars.
ATTENTION!!
Treat your car as your own car.
You are not allowed to leave Crete with the car.
Enjoy your holidays
If you have any questions, do not hesitate to call us
from Monday till Friday from 09.00 hrs till 16.00 hrs:
++31 85 00 21 590